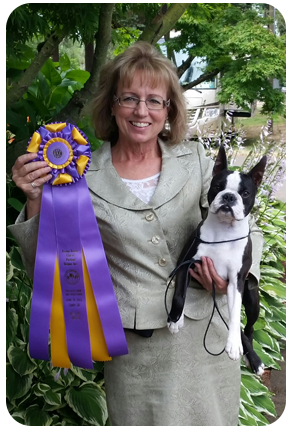 Wirlwin Farms has been showing and breeding AKC Champion Boston Terriers since 1997 and we have been awarded AKC's Breeder of Merit. We have been involved with showing dogs for many years prior starting with Dalmatians. The Boston Terrier is a breed like no other in our opinion! There is no better life long companion than a well bred and raised Boston Terrier from health tested parents.


We are passionate about focusing our breeding program first and foremost around health, temperament and structural soundness while trying to breed for all the other characteristics our AKC Breed Standard calls for.


We do our best to stack the deck in every litter's favor for these outcomes where testing and pedigree research allows us. We only breed individuals that have current health clearances. You can review the health testing status of any of our active show/breeding dogs here by searching their AKC names: www.offa.org


We only have a litter ever few years and usually have a waiting list for anything we aren't planning to keep. If you are interested in one of our next litters, you can contact us via email at: wirlwin@wirlwin.com and we will let you know what our upcoming plans are and what is needed to get on our waiting list.


Our males are generally not available for outside use but we will occasionally consider an outside breeding if the female has all her required health clearances and has completed her AKC Championship, meaning she has proven her conformance to the AKC Breed Standard.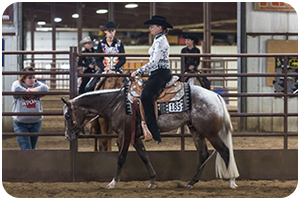 And when we aren't raising/showing our dogs, we are showing our Ponies (Pony Of The Americas). We believe it's important to have more than one hobby you are passionate about in life and POA's are our other….


We are a proud member of the following organizations: The Boston Terrier Club of America, The Heartland Boston Terrier Club, The Pasadena Boston Terrier Club, The Great Basin Non-Sporting Club, The Colorado Springs Kennel Club, The Pony Of Americas Club, The Colorado Pony Of Americas Club, The Arizona Pony Of Americas Club and The National Snaffle Bit Association.